The Ubud Monkey Forest is a nature reserve and temple complex in Ubud, Bali. Its full name as written on a welcome sign is the Padangtegal Mandala Wisata Wanara Wana Sacred Monkey Forest Sanctuary.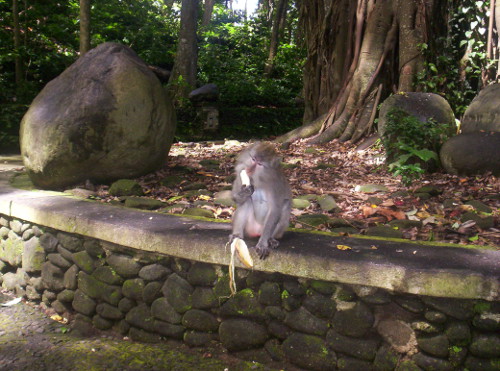 The complex houses approximately 340 Crab-eating Macaque (Macaca fascicularis) monkeys. There are four groups of monkeys each occupying different territories in the park.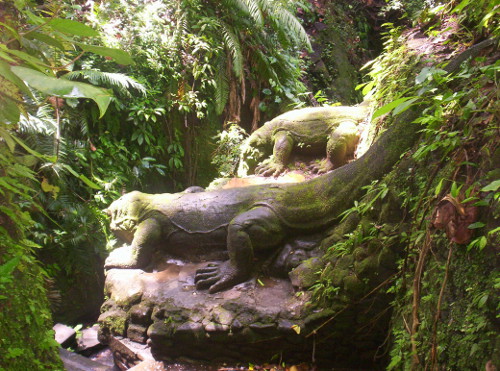 The Sacred Monkey Forest is a popular tourist attraction in Ubud, and is often visited by over 10,000 tourists a month. The forest comprises approximately a tenth of a square kilometer and contains at least 115 different species of trees. The Monkey Forest contains the Pura Dalem Agung Padangtegal temple as well as a "Holy Spring" bathing temple and another temple used for cremation ceremonies.